RECENT research by Cruise Lines International Association (CLIA) has confirmed the key role travel advisors play in selling cruise product across the globe, according to Sture Myrmell, Carnival Australia President and CLIA Australasia Chairman.
Opening CLIA's sixth annual Cruise360 Australasia event in Sydney this morning, Myrmell said the figures showed that four out of five cruisers booked their holidays through a travel agent.
Even more significantly, 82% said they would use an agent again to book their next voyage.
"That's because cruise specialist agents are trained to match their clients to the right product," he said – with CLIA committed to ensuring travel consultants are experts in the cruise sector.
"We hope this year's Cruise360 will help fast track the growth of your businesses," Myrmell said.
"Our goal is to help you take advantage of the opportunities that lie ahead," he added.
Myrmell's presentation was followed by a keynote from Adam Goldstein, CLIA Global Chairman and head of Royal Caribbean Cruise Lines.
Goldstein said the significant proportion of the Australian and New Zealand population who had cruised meant the local industry was the "world champion" of the global cruising sector.
He highlighted a range of challenges being taken on by the cruise industry, including a strong focus on sustainability.
Ambitious targets set by CLIA will see the sector reduce its fleet-wide rate of CO2 emissions by 40% by 2030 (based on 2008 levels), along with high rates of recycling and other environmental initiatives.
More from Cruise360 Australasia in Cruise Weekly and Travel Daily on Mon.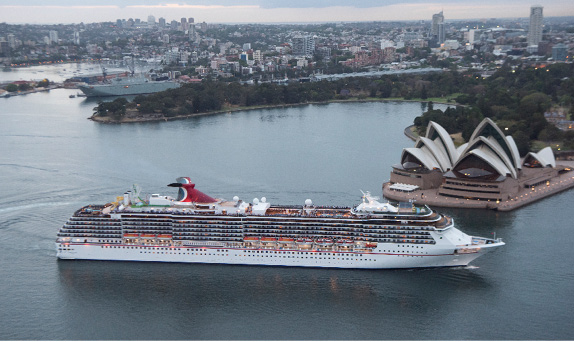 Source: traveldaily