SANTA took time out of his busy schedule just before Christmas to embark on a festive mission with Airnorth to Elcho Island and Maningrida in the NT.
Armed with a Santa sack overflowing with lollies donated by WINC in Darwin, Santa and two of his helpers headed to the remote communities on what is known as the 'Santa Run', to visit families and spread some Christmas cheer.
The jolly man in red has been teaming up with Airnorth for the initiative for over 20 years and was greeted by over 200 smiling faces at Elcho Island airport, where Christmas carols and pancakes were on the menu.
Next he stopped by Maningrida before he headed back to Darwin on Airnorth TL217 to take his flight to the North Pole.
Santa is pictured above among the local kids.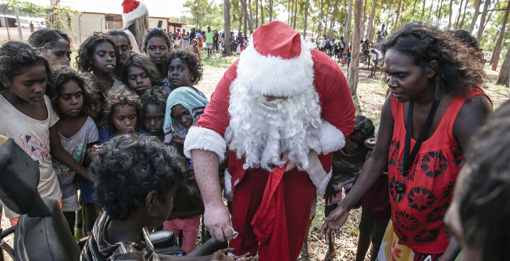 The post Airnorth brings festive cheer appeared first on Travel Daily.
Source: traveldaily