ALEX Lee from Travel & Cruise will jet off to New Caledonia thanks to her ripper entry in the Travel Daily monthly competition in Sep.
The Sep competition was run in conjunction with Aircalin and New Caledonia Tourism, along with Travel Daily's sister publication travelBulletin.
It set the challenge for travel industry representatives to "take a creative photo with something typically New Caledonian".
Lee did just that, sending through the equestrian entry above along with the caption: "I envisage New Caledonia to be a haven of activity – horse riding, waterskiing in beautiful lagoons, hiking and snorkelling – combined with relaxation, enjoying delicious French cuisine such as freshly baked baguettes and sparkling champagne while relaxing on the beach!"
She won herself return Aircalin Economy class flights from SYD, BNE or MEL flying Aircalin and four nights in a one bed apartment, including daily buffet breakfast at Ramada Noumea.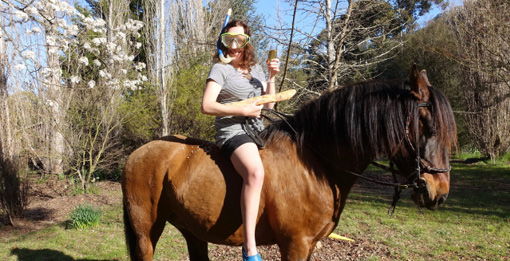 The post Alex wins by a nose appeared first on Travel Daily.
Source: traveldaily