THE United States continues to dominate bookings for Uniworld Boutique River Cruise Collection, with Canada and Australia neck-and-neck to hold the number two spot for the cruise company.
Uniworld head Ellen Bettridge said the majority of customers were out of the USA, with "Australia battling it out with Canada for number two".
"Every year they are close to one another, and are followed by the United Kingdom and then Asia," she said.
Bettridge said the Asia market "has been growing in leaps and bounds – 100% growth every year, but on small numbers".
For Uniworld, the Asia region consists of Singapore, Malaysia & the Philippines, but not China.
"We haven't even touched the China market yet," Bettridge said.
"We only need 50,000 passengers a year and I'm filling them up with what I have," she said, when quizzed by Travel Daily about tapping into China.
"I'm not saying Uniworld isn't going to go there, but at the moment, knock on wood, we are doing pretty darn well capturing what we need from existing markets," Bettridge said.
"We absolutely will explore there. We are looking at spending some time in India as well as China, but it's key to have the right focus and sales people".
"But I believe in fishing where the fish are. So if we already know the fish are there, and they are biting, let's go for it," Bettridge explained to Travel Daily.
The Uniworld ceo of 18 months said the cruise company explored the Singapore market in Asia at first, then branched out into the Philippines, saying "that has been very successful".
"Malaysia had a fantastic year last year, so now we're wondering what India can do, and Taiwan."
On the U by Uniworld product, Bettridge said most sales were, again, coming out of the USA however Australia was the clear second largest market.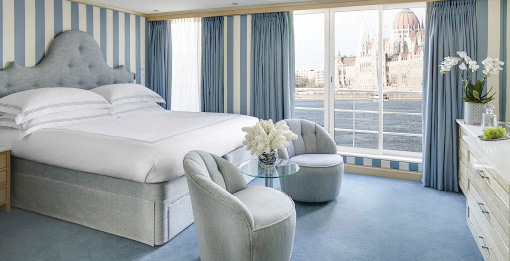 Source: traveldaily