AURORA Expeditions has released details of its second purpose-built expedition ship, which will launch in Oct 2021 in Ushuaia (TD 25 Oct 2018).
The vessel will be named after marine biologist and oceanographer, Sylvia Earle, who was the first woman to become chief scientist of the US National Oceanic and Atmospheric Administration.
It also pays tribute to Earle's long-standing conservation efforts for marine protected areas and ocean wildlife.
The 126-passenger ship will be the second in the fleet to sail with the Ulstein X-BOW, which is designed to cut through swell, minimise vibrations and disturbances and reduce fuel consumption.
It will also feature a two-level atrium in its bow.
Sylvia Earle follows the success of the Greg Mortimer, which was christened last year and named after the line's founder, an accomplished mountaineer, Greg Mortimer.
Earle will work with Greg Mortimer to develop an on-board guest experience which reflects her marine-conservation ethos.
Activities will play a major part in the passenger experience — with expert-led kayak expeditions, polar ski touring, climbing, snowshoeing, hiking and exploration by Zodiac.
The expedition team on Sylvia Earle will include marine researchers, scientists and conservationists.
Aurora Expeditions said it would continue to name its new ships after explorers who are passionate about their environmental commitment and who share the company's vision for the future.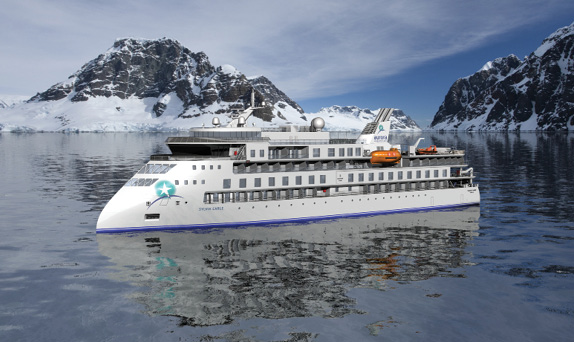 The post Aurora reveals details appeared first on Travel Daily.
Source: traveldaily