BACK-ROADS Touring Co recently hosted eight travel agents on a famil to Southern Ireland in conjunction with Qatar Airways & Express Travel Group.
Highlights from the Emerald Isle included the Ring of Kerry, the Cliffs of Moher and the Jameson Distillery in Midleton.
Pictured from left are: Andrew Sullivan, The Don't Forget Travel Group; Lorraine Stone, The Travel Planner; Daniel James, Express Travel Group; Maria Neil, Airport Travel Centre; Lauren York, RAA Travel West Lakes; Amanda Nikitas, Italktravel Mitcham; Kerry Harrison, Inflight Travel; Teresa Goreham, YourWorld@Glenelg; Marysia Hock, Contal Travel; and Michelle Houston, Back-Roads.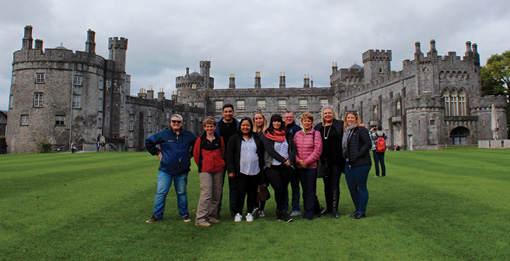 The post Back-Roads to Ireland appeared first on Travel Daily.
Source: traveldaily