TRAVELMANAGERS' personal travel managers (PTMs), national partnership office (NPO) staff and a handful of partner suppliers joined forces recently for a series of "battle of the brains" trivia nights across the country.
The five events were held in Brisbane, Perth, Adelaide, Sydney and Melbourne, hosted by the local state-based business partnership managers (bpm) and attracted over 100 personal travel managers, up to nine NPO staff and a mix of industry partners.
Karen Dowling, bpm for Brisbane said the events aimed to foster better relationships with PTMs and local industry suppliers.
The Brisbane Champions are pictured: Melissa Petrakis, NPO; Timo Bohlender; Gayle Dawson; Karen Farley; Simon Tinkler; Carol Morgan, Allianz and Jodie Banbury, NPO.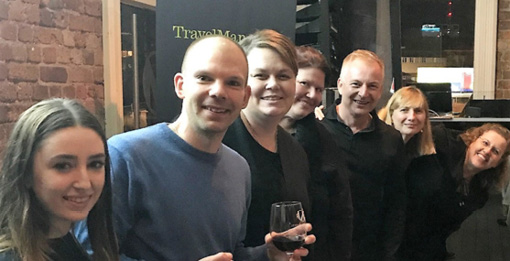 The post Battle of the PTM brains appeared first on Travel Daily.
Source: traveldaily