BENCH Africa's general manager, Martin Edwards, has led a team of adventurous Australian travel agents to the highest summit in Africa – the lofty Mount Kilimanjaro in Tanzania.
The group followed the Rongai Route up to the summit, and 10 of the 11 climbers reached Uhuru Peak (5,895m) and one made it to Gilman's Point (5,685m).
Pictured at the top are Martin Edwards, Bench Africa; Sean Skilton, Skilled Travel; Natalie Hudson, My Travel Group; Brett Ryce, Flight Centre Hastings; Caitlin Baker, Flight Centre Cremorne; Paul Rickard, Helloworld Caloundra; and Julie Rickard, Helloworld Caloundra; with companions Ashlee Simpson, Riley Rickard, Robert Camilleri and Vanda Puccio.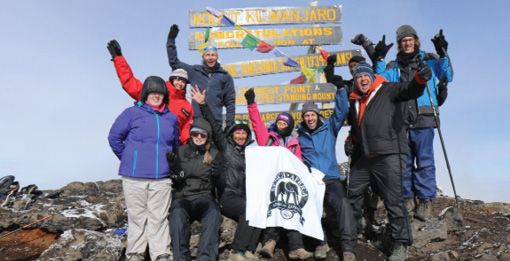 The post Bench leads Kilimanjaro climb appeared first on Travel Daily.
Source: traveldaily