A partnership with Qantas will form the "cornerstone" of a new customer loyalty program launched today by fuel retailer BP Australia.
The new BP Rewards program, which debuts in early 2020, will allow customers to earn Qantas points on fuel and eligible in-store purchases across all participating BP retail sites.
In addition, the BP Plus fuel card will become the exclusive fuel partner of the SME-focused Qantas Business Rewards scheme.
The move sees BP switch from its former close relationship with Virgin Australia, where it has been a key partner in the VA Velocity loyalty program.
BP has for some time been attempting to wind back its partnership with Virgin, initially trying to terminate the pact two years ago (TD 29 Aug 2017) when it tried to purchase the Woolworths fuel network, which had a tie-up with Qantas.
The Australian Competition and Consumer Commission (ACCC) eventually blocked that deal, but BP still has more than 1,400 sites across Australia.
BP Australia's VP of Sales & Marketing, Brooke Miller, said "highly-valued personalised loyalty offers are a key pillar in our retail strategy.
"Our research shows a significant portion of customers choose a service station based on rewards alone, and we look forward to giving customers even more reasons to pull into a BP site to refuel and refresh."
Qantas & BP have not revealed details of points earning rates at this stage, with the partnership arrangements also subject to approval from the ACCC.
The QF Frequent Flyer program now has almost 13m members.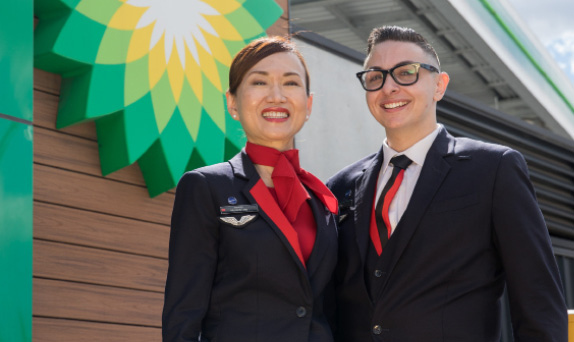 The post BP swaps Virgin for Qantas appeared first on Travel Daily.
Source: traveldaily