BRAND USA this morning announced it would bring 60 travel agents from Australia and New Zealand to America for a MegaFam later this year in partnership with Air New Zealand.
Taking place in Aug, the MegaFam will see participants split into six groups, each of which will spend several days exploring different parts of the US on "music-themed" itineraries, before gathering for a grand finale in Las Vegas.
The move was one of the major announcements made during the Brand USA press conference at US trade show IPW2018 in Denver this morning, with Brand USA ceo Christopher L. Thompson saying it's an opportunity to "showcase all that our nation has to offer".
Participants will be decided via an incentive campaign which kicks off on 06 Jun, and they will also be invited to attend Brand USA hosted roadshows in key cities across Australia designed to educate travel professionals about the US and "excite them to compete for a spot on the MegaFam," Thompson said.
Air New Zealand regional gm Kathryn Robertson said the famil was a fantastic opportunity to partner with Brand USA to "promote both the Air New Zealand experience as well as the diversity of everything the USA has to offer travellers".
The US is a key focus for Air New Zealand, which has been working hard to encourage Aussies to visit the Americas via its one-stop widebody connections over Auckland from major Australian capital cities.
Currently Air NZ flies daily from Australia to Honolulu, Houston, Los Angeles and San Francisco, with the carrier also recently announcing the addition of Chicago (TD 28 Mar) which will debut on 30 Nov.
More news from IPW on page 4.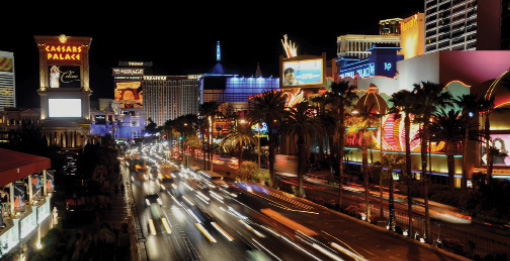 Source: traveldaily