THE DriveAway Holidays team put on a show of pink and dug deep to raise money for women's cancers at a breakfast on Fri.
The company took part in the annual Pink Ribbon Breakfast in conjunction with the Cancer Council, which aims to minimise the threat of women's cancers through prevention, treatment, support and research.
DriveAway's managing director Chris Hamill has offered to match donations raised by the team, which has taken part in Pink Ribbon Breakfasts since 2010.
Pictured decked out in their best pink are Adriana Hennessy, Michelle Carpio, Nicole Cook and Caroline Raffoul.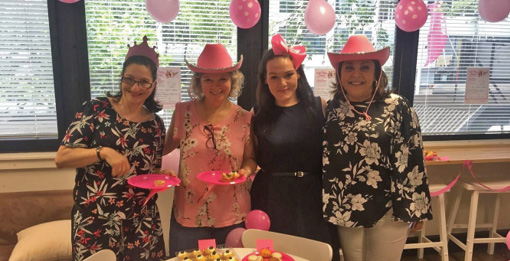 The post Breakfast in a shade of pink appeared first on Travel Daily.
Source: traveldaily