THE French region of Brittany made quite an impact on the travel industry in Sydney yesterday with an engaging trade workshop followed by a convivial dinner with food, music and dance emanating from the area.
Behind other European and North American tourists, Australian travellers are the most frequent visitors to the area located at France's most north western tip and renowned for its Gaelic heritage and historic maritime ports including Brest and Lorient.
Pictured from left are Deborah Le Goff, comms & promotions mgr Brittany Tourist Board; Patrick Benhamou, director Atout France; & Anne Gallo vp tourism regional council of Brittany.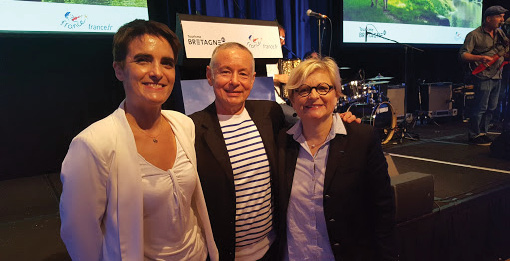 The post Brittany at its Brest appeared first on Travel Daily.
Source: traveldaily