BUNNIK Tours has made sure its head office in Flinders Street, Adelaide won't go unnoticed, with the building now sporting a slick new coat of paint.
The building dates back to 1928 and stands out against Adelaide's standard theme of cream or charcoal, with the Bunnik team opting for a bright red and cream colour scheme.
Founder Marion Bunnik explained "When we travel the world, we see the most amazingly colourful buildings of Scandinavia, Italy, South America and Jodhpur in India".
"We really wanted to bring that back to Adelaide and add some colour to our home town."
Bunnik Tours purchased the building (pictured) in 2010 and it has taken eight years to restore.
Prior to the external work, the company renovated the building's entire interior including its grand ballroom.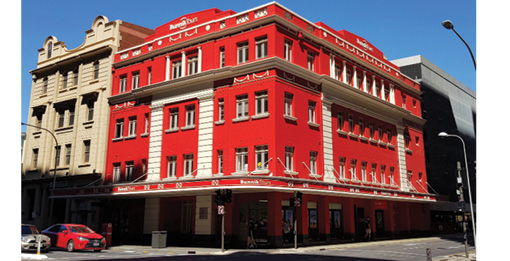 Source: traveldaily