BUNNIK Tours has proudly called out its membership of ATAS, CATO and AFTA as part of advertising in last weekend's newspapers, emphasising its genuine offers differ from "a lot of wild claims made in travel advertising these days".
In a large banner above a Bunnik promotion as "Australia's leading small group tour company", the operator promised it would never list "unsubstantiated and over-inflated 'typical' or 'normally' comparison pricing to give a false sense of savings".
Bunnik contrasted itself with competitors by noting it does not pay to encourage positive reviews, seek client reviews prior to travel with promises of cash prizes or charity, or provide misleading hotel ratings.
"We are 100% committed to honesty and transparency in our advertising, pricing and tour inclusions," the company added, promising not to charge excessive cancellation or amendment fees and offering the "highest level of genuine value for money".
It's understood the recurring issue of excessive comparison pricing by a number of the "deals" providers is a thorn in the side of CATO members, who claim the discounters are generally unable to substantiate the claimed savings are genuine.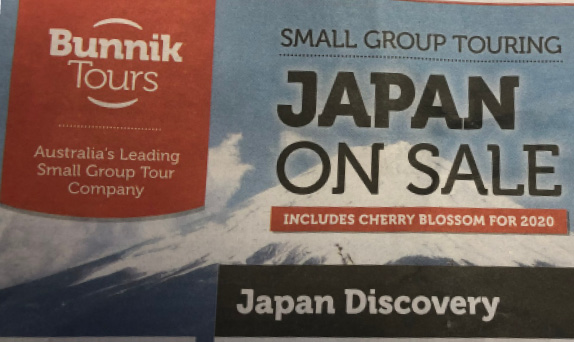 Source: traveldaily