CLUB Med has opened its first in-store boutique in the Sunshine State, revealing a new outlet inside the retail space of Snowscene in Woolloongabba, (pictured) specifically targeting travellers after skiing packages.
The unique in-store boutique concept joins a batch of other Club Med locations around the country, now numbering eight.
"Snowscene will be our first dedicated 'Snow in-store boutique' and our first to open in Queensland," said Club Med Australia & New Zealand's general manager Madeleine Clow-Suares.
"(The boutique) offers our partners a win-win opportunity to grow mutual business."
Snowscene also announced it has launched a new summer brand called Sunscene, offering clients travel options outside of its traditional winter itineraries.
Pictured inset are Club Med bdms Brendon King and Jodie Weeks with Emily Foy (nee Warbick) from Snowscene.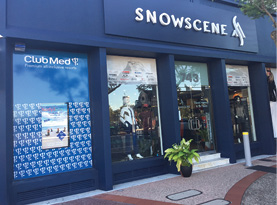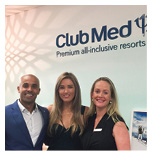 The post Club Med snow in-store appeared first on Travel Daily.
Source: traveldaily