CORAL Expeditions has marked the arrival of its new ship, The Coral Adventurer, by launching 2019 itineraries for the vessel inspired by explorer Abel Tasman.
Passengers will be able to explore a host of remote areas including destinations in Indonesia such as the volcanic island of Anak Krakatau, Komodo Island and the coral gardens of Pulau Alor.
Coral told TD The Coral Adventurer was a natural next step for the company.
"Growing demand has our fleet stretched to capacity, this means we can introduce new itineraries & bring in some old favourites," said sales distribution manager Elizabeth Webb.
The latest ship can host 120 pax, a jump from a 72 pax capacity on Coral's largest ship previous, however the company is keen to let customers know that small ship cruising is still what they are all about.
"It might seem like it's a big jump but we are still very much about the small intimate feel," Webb said.
"We've tried to maintain our identity with the new ship…this is very much about going to places where larger ships can't go," added director Mark Fifield, pictured with Webb.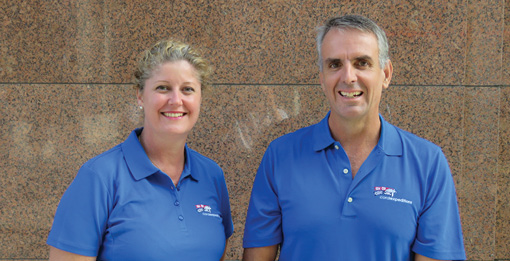 The post Coral welcomes new ship appeared first on Travel Daily.
Source: traveldaily