OVER the last two days Australia's corporate travel suppliers and major clients have gathered in Sydney for the Centre for Aviation/Association of Corporate Travel Executives global summit.
One of the key sponsors was Qantas, with a session presented by QF head of business and government sales, John Simeone who's pictured above with CAPA founder Peter Harbison.
Most of Australia's major travel management companies had a presence at the event, including QBT's Vikki Stewart and Ana Pedersen (left).
Corporate Travel Management was an exhibitor, with founder Jamie Pherous taking part in a Q&A with Satu Raunola (TD yesterday).
He's pictured centre with colleagues Glenn Wilcox and Pete Wiseman.
Pictured at left are some of the team from Egencia: Karen Jones Hauser, Will Moorhouse; & Olivier Nairey.
Right: Adrian Wallis of American Express Global Business Travel with Belinda Morris, Martin Cowley and Steve Mackenzie of the Lido Group/HRS.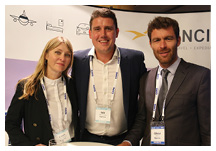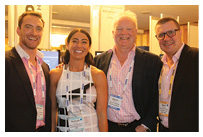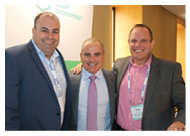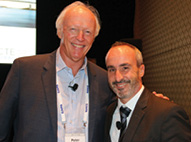 The post Corporate travel gets together appeared first on Travel Daily.
Source: traveldaily