THE shock shutdown of Crystal Cruises' Australasian office (TD breaking news) is playing straight into the hands of the line's luxury competitors, according to several of the industry's top agents.
Crystal switched from its former GSA arrangements just over three years ago (TD 01 Jul 2016), with former Silversea Cruises chief Karen Christensen establishing a Sydney-based operation.
However now the coronavirus situation has forced a global review of Crystal's business.
"These certainly are unprecedented times and it is with deep regret that we announce the closure of Crystal's Sydney office," Christensen said.
"I am so very proud of the team in the Australian office and what we have achieved in just over three years," she added.
The operation will be transitioned to the Genting Cruise Lines team which also looks after sister brand Dream Cruises.
However prominent agent Robyn Sinfield has lamented the move, saying Aussies and Kiwis will be the first to travel again once the crisis is over, "and as the local travel industry we will be the first to support our partners.
"Now, more than ever, you needed us in Australia," she said – more in today's Cruise Weekly.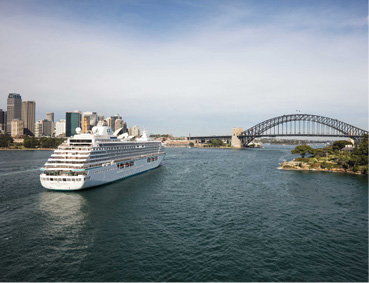 The post Crystal closure rocks industry appeared first on Travel Daily.
Source: traveldaily