INSPIRING Vacations, Luxury Escapes and Webjet Exclusives have emerged among the major creditors of Sydney-based travel agency Travel Asia Pty Ltd (ACN 603 259 507), which was placed into liquidation late last month.
The company, which also had its participation in the AFTA Travel Accreditation Scheme terminated in the lead-up to its collapse, is owned by Banny Wong whose current address is listed as being in British Columbia, Canada.
Wong is also a director of the collapsed company, alongside Lili Cai, based in Epping NSW.
Travel Asia was placed into a "creditors voluntary administration" pursuant to a general meeting which resolved that the company be wound up.
The business had been in operation since 2010, claiming to be the "number one tour operator in Australia, sending thousands of people to Asia" with a sales office in Melbourne and operations bases in Beijing and Chengdu, China.
Packages offered by the company included flights, with Sichuan Airlines, China Southern, China Eastern, Cathay Pacific and Singapore Airlines on offer, and the company described its trips as "reliable, cost-effective and tailored specifically for Australian travellers".
As well as its own direct offers, Travel Asia provided fulfilment for a range of other companies, also including Groupon, Scoopon and Kogan Travel.
A report from the directors provided by Travel Asia's liquidator, Adam Shepard of specialist insolvency practice Setter Shepard, indicates the company owes more than $3.7 million to creditors, most of which is related to bookings through the various deals sites.
Inspiring Vacations, 49% owned by Australian Pacific Holdings, is the largest creditor, owed more than $1.9 million, while the figures also indicate Luxury Escapes is owed $950,000.
Webjet, which earlier this month shut down its "Exclusives" deals division (TD 02 Apr) is owed $706,000, and Kogan Travel is a creditor to the tune of $63,000.
Webjet continues to refer clients who purchased packages via its Exclusives deals division to various third party tour operators for options relating to their trip – including a link to the now defunct Travel Asia website.
Just last week Kogan CEO Ruslan Kogan said his company was thriving in the current environment despite headwinds including "the insolvency of a supplier" which is believed to be a reference to Travel Asia.
Travel Asia's nine staff are also owed a total of $33,489 in wages, holiday pay and superannuation.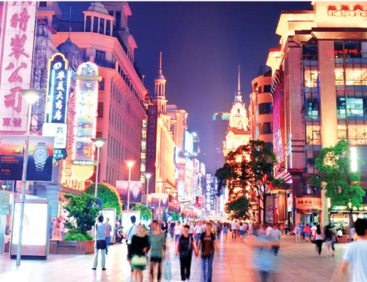 The post Disruptors hit by collapse appeared first on Travel Daily.
Source: traveldaily