THE latest entry into Travel Daily and United Airlines' comp to win tickets to fly to Houston has really "bucked" the trend.
The submission comes to us from April Collins from Travel Your World in Goulburn, pictured, who revealed in this creative shot how she would like to spend her time in Houston.
Collins says she is "very excited to enter this great competition. I would really love to see United's Dreamliner, but also how Houston competes with LA and SFO." There is still time to join all of the fun and games and give the competition a crack, see right.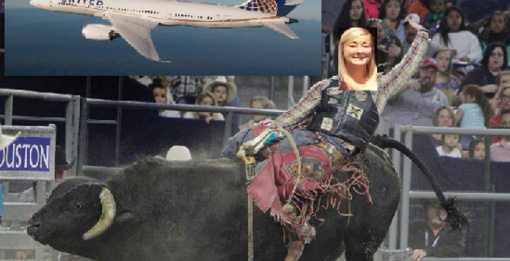 The post Entry takes bull by the horns appeared first on Travel Daily.
Source: traveldaily