LAST week Express Travel Group got into the Halloween spirit & held a spooky supplier boost night.
The event was jointly hosted by Cathay Pacific, United Airlines, Expedia TAAP, Uniworld, Wendy Wu Tours & Total Holiday Options.
Pictured are: Michael and Holly Ditchburn, The Travel Bureau; Tom Manwaring, ceo ETG; Jason Starling, bdm ETG, Grant and Sue Raim, Come with Us Cruises Coffs Harbour and Niki Landwa, Travelutions Oz.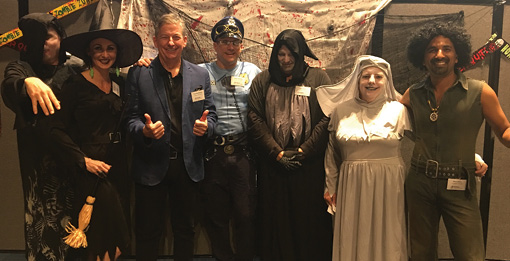 The post ETG get their spook on appeared first on Travel Daily.
Source: traveldaily