ETIHAD Airways looks set to significantly reduce its presence in the Australian market, with GDS displays today indicating a cessation of its non-stop services from Perth to Abu Dhabi.
Reservations are now closed on the route, with the final EY departure from Perth scheduled for 01 Oct 2018.
Currently Etihad operates daily A330-200 services to the WA capital, and while the local EY office was unable to comment before TD's deadline today, an official statement said the pullout was a result of an "ongoing review of network performance".
The carrier has also confirmed the cessation of its Edinburgh flights, which will be axed from the same date.
Etihad's Perth flights launched in 2014, and the carrier's alliance with Virgin Australia also saw VA announce its own services between Perth and Abu Dhabi last year – only to later reverse the plan before the first take-off.
Competition in the Perth market is heated at present, with the recent addition of Qantas' non-stops to London, while Qatar Airways has announced the deployment of daily A380s on the Perth-Doha route from 01 May.
Emirates also currently operates double daily Perth-Dubai flights – one of them an A380, with plans to move to an all-superjumbo configuration on the route.
Etihad said it would work with its travel agency partners to reaccommodate affected pax.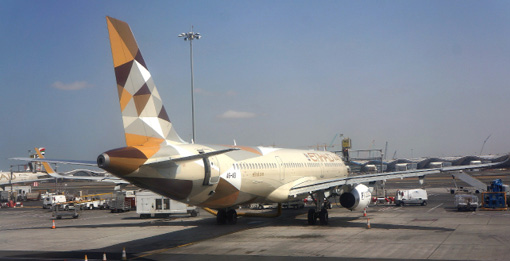 Source: traveldaily