EXPRESS Travel Group has rung in Chinese New Year with a traditional lion dance and celebrations throughout its Melbourne CBD head office.
Pictured above are the Express Travel Group's Melbourne team celebrating the 'Year of the Dog', with ceo Tom Manwaring (in the centre, blue jacket); general manager sales, Jonathan Nelson (on Manwaring's left) and exec general manager, Ari Magoutis (centre, front).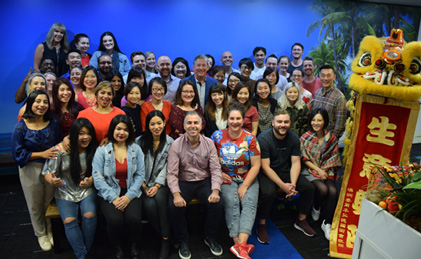 The post Express gets excited for Lunar New Year appeared first on Travel Daily.
Source: traveldaily