FLIGHT Centre Travel Group's US retail travel agency Liberty Travel has revealed the launch of a new home-based group called Independent by Liberty Travel.
The 65-year-old US company has traditionally operated as a bricks-and-mortar business, but is making the move into the home-based operation to capitalise on travel consultants who wish to do "business where and how they choose", Liberty Travel said.
"With today's increasing fluidity where we can work from home, airplanes, coffee shops and beyond, and the need for flexibility and entrepreneurship, the advent of Independent by Liberty Travel lends itself to work-life balance that is relevant to both consultants and the customers they are servicing," said FCTG president Dean Smith.
Liberty Travel's mobile agents will have access to FCTG's hotel, air, cruise and tour partners, as well as access to tech support, marketing collateral, sales & ops support and financial services, while earning a commission split.
Consultants will also have access to workshops, webinars and self-guided online modules.
Independent by Liberty Travel brand leader James Bovino said "we're responding to the change in the workforce".
"People want their independence, a greater opportunity for flexibility in lifestyle and career. We're responding to that need," Bovino told Travel Agent Central.
Locally, last year FCTG acquired the Sydney-based Travel Partners as a "low risk and low cost entry to Australia's home-based agency sector" (TD 04 Aug).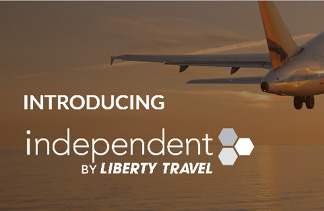 The post FC US home-base move appeared first on Travel Daily.
Source: traveldaily