THE recent ABC report on Flight Centre is likely to have "limited implications from an investment perspective," according to Ord Minnett analyst John O'Shea, who says the recent decline in the company's share price has been "overdone".
O'Shea, who specialises in the Australian listed travel and tourism sector, said the selldown had created buying opportunities, quipping that FCTG shares are "set for a comeback like the Eagles (the band and the footy team)".
He cited unnamed industry sources suggesting general operating conditions for the key Outbound Leisure segment remained solid, with good volume growth of 4-6%, along with flat to slightly higher airfares.
"Concerns regarding FLT being vulnerable to a change in discretionary spend, lower currency and declines in housing prices appear excessive," O'Shea said in a note to investors today.
"This work suggests travel expenditure does not behave as a consumer discretionary item, and Household Consumption Expenditure is the key driver of Outbound Holiday Travel," he said.
The analyst also said the current negotiation of an Enterprise Bargaining Agreement (EBA) with Flight Centre employees is likely to lead to higher base salaries, but may not result in increased total remuneration as it will also probably lead to lower commissions and other incentives.
That ties in with the results of the recent travelBulletin/Travel Daily industry salary survey (TD 06 Sep) which found overall average income of travel consultants to be uniform regardless of where they worked.
O'Shea said he also expected FCTG to experience "higher staff turnover levels in the early phase of implementation" of the EBA.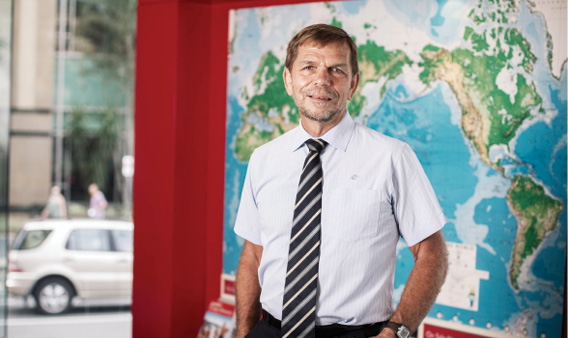 Source: traveldaily