MORE than 600 agents, Helloworld Travel partners and other industry reps kicked off the 2017 Travel Frontliners Forum in style, with an outdoor welcome function at the Wrest Point hotel.
With the conference theme, "You are the difference", Tasmanian Arts Minister Elise Archer thanked agents for their part in bringing a record number of visitors to the state last year.
"You (agents) are very important to us, you will attract visitors to this state," Archer said.
Representing Intrepid Travel, one of the sponsors for the event, was its gm sales Peter Rawley who said the operator's partnership with the group had been valuable to its growth.
"Helloworld Travel is growing faster than any other partner that we work with globally", he said.
Pictured at the welcome function are: David Padman, Helloworld Travel; Steve Jacobs, MC, Channel 9; Elise Archer, Tasmanian Arts Minister; Julie Primmer, Helloworld Travel; Emma Terry, Tourism Tasmania; and Peter Rawley, Intrepid Travel.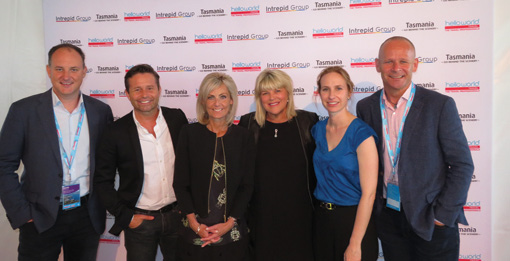 The post Frontliners off with a bang appeared first on Travel Daily.
Source: traveldaily