GOLD Coast hotels reaped a RevPAR windfall during last month's Commonwealth Games, despite falling short of the occupancies anticipated.
Preliminary data released by STR shows the Gold Coast achieved revenue per available room (RevPAR) averaging $322 over the course of the event, eclipsing the levels recorded by other recent Games hosts Glasgow ($228), New Delhi ($150) and Melbourne ($236).
The average daily rate was $347.38, a 76.7% increase over the same 12-day period in 2017.
However occupany levels did not approach capacity as hoped, averaging 86.6% – well below Glasgow's 95.7%, despite peaking at 92.8% on the night of the closing ceremony.
MEANWHILE, occupancy rates across Queensland held steady at 68.1% during the month of Mar, according to Tourism & Events Queensland's latest monthly accommodation report.
Average hotel rates increased by $9.12 over the same month last year, reaching $169.73.
ALSO, Queensland has dominated a list of top-rated accommodation in a list released by Hotels.com.
The state claimed 20 places in the website's Loved by Guests Awards 2018, which named 51 accommodation providers around the country, all rated 9.4 or higher by guests.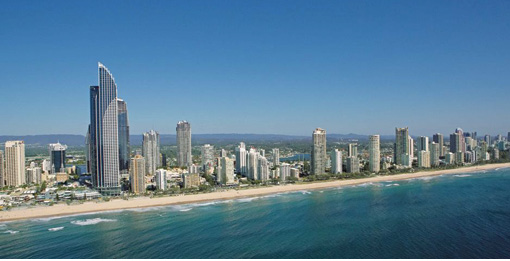 Source: traveldaily