A BUNCH of women (and men) passionate about their industry have recently celebrated the 30th anniversary of Women In Tourism Gold Coast.
The not-for-profit networking association, which aims to foster strong business connections within tourism on the Gold Coast, celebrated the landmark event at the Surfers Paradise Marriott Resort and Spa where they were joined by past presidents, members and new guests.
Attendees reflected on the many changes that have taken place within the Gold Coast tourism industry over the past 30 years, with many also looking to the future with optimism in light of key tourism developments currently in construction and the city hosting the Commonwealth Games next April.
Pictured are 11 past presidents of the association on the night: Roseanna Kokshoorn, Michelle Hulse, Deirdre Meyer, Anne Isaacson, Brooke Santurini, Gudrun Tamandl, Beryl Ley, Gail Black, Robin Ross, Bree Nicholls and Lisa Knell.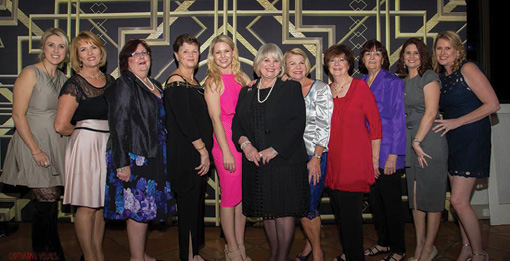 The post Gold Coast women mark 30th appeared first on Travel Daily.
Source: traveldaily