HAWAIIAN Airlines recently had a family day of a different kind by operating the first US wide-body commercial service to be entirely staffed with flight attendants from the same clan.
The Ohana family operated the Honolulu — LAX flight on 30 Sep, with the three generations having a combined 116 years of experience at Hawaiian.
The first family member to join Hawaiian was Ida Teiti, who started flying over 30 years ago.
Passengers on the flight were treated to lei, 500 bonus Hawaiian Miles, free entertainment, popcorn and keiki kits for children.
Pictured is the Ohana family operating a flight from Honolulu to Los Angeles Int'l Airport.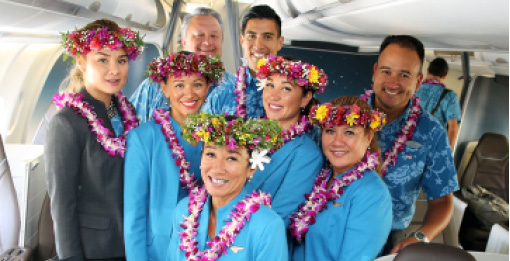 The post Hawaiian family affair appeared first on Travel Daily.
Source: traveldaily