HELLOWORLD Travel staff took on the Tough Mudder challenge on the outskirts of Melbourne a few weeks ago, tackling the 9km course filled with obstacles and mud, putting their teamwork and toughness to the test.
Pictured having just taken part in the action are the Helloworld Travel Team, including Jayleen Cash, Abbey Quinn, Samantha Waldron, Christie Fekete, Kellie White, Anthoney Woodyard and Marlene Bogard.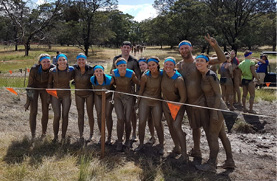 The post Helloworld's tough mudders! appeared first on Travel Daily.
Source: traveldaily