IT'S been almost 18 months since the merger of Helloworld with AOT, and ceo Andrew Burnes is upbeat about what has been achieved in that short time.
The latest edition of travelBulletin offers a cover story looking at one of the biggest reinventions to take place in Australia's travel industry, in which Burnes provides insight into how far Helloworld has come and the "more exciting phase" that is still ahead.
travelBulletin's Nov issue also includes our tips for the hot spots of 2018 – the emerging destinations claiming their place in the spotlight, as well as those on the verge of a renewal.
The new edition is being distributed now and is also available for download or online viewing via its website.
It includes all the latest industry news and analysis, as well as comprehensive features on polar travel, the Mediterranean, New Zealand and rail travel.
To view the new travelBulletin or arrange a subscription, visit www.travelbulletin.com.au.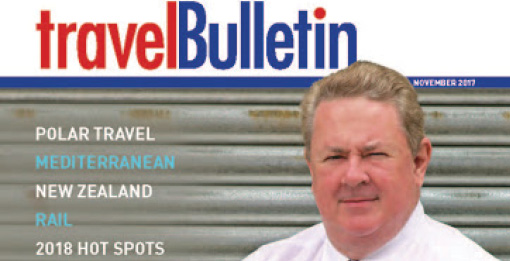 The post Helloworld's upward trajectory appeared first on Travel Daily.
Source: traveldaily