THE Hong Kong Tourism Board (HKTB) partnered with Cathay Pacific and Preferred Hotels and Resorts to host 100 Adelaide-based travel agents for breakfast last week.
Guests were updated on new developments planned for the bustling city and beyond for 2018, including the Hong Kong Disneyland and Ocean Park expansions, the new high speed rail to China and Macau Bridge.
Pictured are Carolyn Holmes, Preferred Hotels & Resorts; Kymberley Fletcher, Flight Centre Elizabeth; Marcelo Buccella, Travel Extra; Gareth Lloyd, Cathay Pacific Airways; Rachel Cooper, Flight Centre Firle; and Lisa Lee, Hong Kong Tourism Board.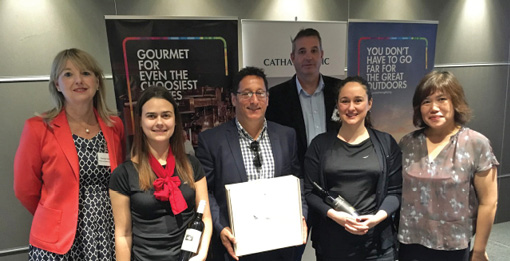 The post Hong Kong's big year ahead appeared first on Travel Daily.
Source: traveldaily