YESTERDAY the Hong Kong Tourism Board (HKTB) hosted key Australian industry partners at an event in Sydney, to launch a new Hong Kong's Great Outdoors campaign to the trade.
HKTB marketing manager Lisa Lee outlined the new approach to more than 50 guests, saying the "skyscraper skyline city" wants to shed light on less well known aspects of the destination.
The campaign includes a newly published guidebook, "Your Guide to Hiking and Cycling in Hong Kong" which showcases suggested trails to explore heritage, scenery and geological wonders of the cosmopolitan hub.
Nestled alongside the city buzz are remote beaches, rustic villages and serene islands as well as a host of historical and cultural landmarks, Lee said.
HKTB regional director for Australia, NZ and South Pacific, Andrew Clark, said he hoped the travel trade would "embrace this different side of Hong Kong and encourage their customers to get out and about" in the city.
Pictured above from left are: Andrew Clark, HKTB; Renata Cimbleris, Helloworld; Jonathan Milburn, Complete Travel Marketing; Brigita Devries, Star Cruises; Louise Walker, Disney; Liz Johnston, Buffalo Tours; Lisa Lee, HKTB; Ashleigh Johnson, Great Southern Outbound; Lois Crook and Greg Parkes, The Roam Group.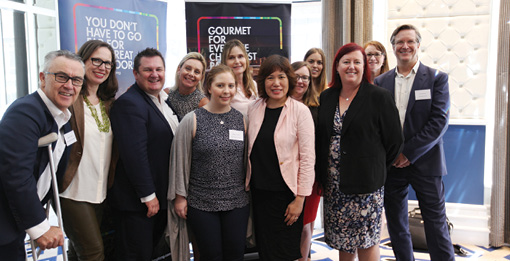 The post Hong Kong's Great Outdoors appeared first on Travel Daily.
Source: traveldaily