SOUTH Pacific tourism leader Jo Tuamoto died yesterday in Fiji, with the industry hailing his extensive achievements to build the travel sector and resulting economic prosperity in both Fiji and the Solomon Islands.
The shock news was announced by Tourism Solomons board Chairman, Chris Hapa, who said his team was devastated at the loss of Tuamoto who had led the organisation since 2013, heading up many initiatives including the Solomon Is. branding which "truly positioned us as a force to be reckoned with on the international tourism stage".
Prior to joining Tourism Solomons, Tuamoto had played a leading role in the Fiji tourism sector, including as MD of Blue Lagoon Cruises and then with Tourism Fiji, initially as Regional Director Australia and The Americas and then as global CEO where he championed the successful "Fiji Me" branding.
He was also Deputy Chair of the South Pacific Tourism Organisation and had acted as a senior consultant to governments and major businesses across the South Pacific region.
He was a graduate in physics and mathematics from the University of the South Pacific, and had undertaken management studies at the University of Wales, Harvard, Wharton and the University of Hawai'i.
Tuamoto had recently experienced a medical episode in Honiara, and was undergoing care in Suva when he died.
He is survived by his wife, four children and one grandchild.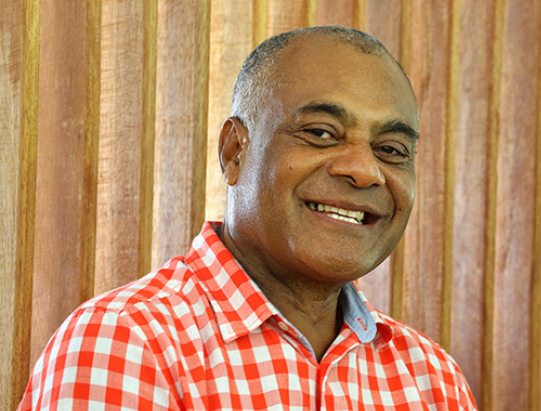 The post Industry mourns Tuamoto appeared first on Travel Daily.
Source: traveldaily