NORWEGIAN Cruise Line's Norwegian Jewel sailed into Sydney yesterday, kicking off the line's inaugural homeport season in Australia and New Zealand.
Hosting trade and media on board for a ship tour, entertainment and lunch, exec vp int'l business development Harry Sommer said Jewel's deployment had been "a fantastic success".
"We've had many successes and this has been one of the big successes for us this year," he said, hinting that "anytime something is successful, the likelihood that we're going to repeat it is great".
The vessel will sail in local waters until Feb and operate nine cruises, including visits to Tasmania, Eden, Kangaroo Island and New Zealand, and it will return in 2018/19 fresh from a multi-million dollar upgrade.
Norwegian is set to release its 2019/20 season in Dec and Sommer said he was optimistic "that at that time we'll announce a ship coming here".
Norwegian Jewel's debut season in Australia and New Zealand is all but sold out with 30-40% of cabins going to Australian pax.
Sommer said Jewel was "a nice, mid-sized ship for this market to start with".
"We wanted to go to the Australian market because it's one of the five largest cruise markets in the world and the only one that we didn't really have a real presence in," he said.
More in Cruise Weekly tomorrow & pics on FACEBOOK.
Pictured are: Harry Sommer, executive vice president international business development, NCL and Ben Angell, vice president marketing Asia Pacific, Norwegian Cruise Line Holdings.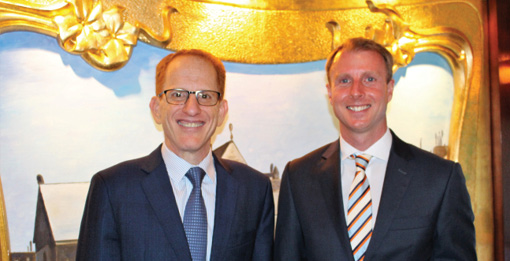 The post Jewel kicks off local season appeared first on Travel Daily.
Source: traveldaily