YOU asked and we listened.
Today Travel Daily's consumer-facing sister publication, Travel & Cruise Weekly, has launched a new weekly magazine aiming to keep inspiring clients to travel despite coronavirus.
While everyone's wings are clipped at the moment, it's not going to last forever, and when restrictions ease it will be travel agent clientele – avid travellers and cruisers – who will be among the first to book.
That's why we have launched Keep Dreaming, a new weekly electronic magazine full of ideas and suggestions to keep travel aspirations on the boil.
The overwhelming success of the new puzzle and recipe pages which we have launched to help Travel Daily readers through COVID-19 has also seen some agents urge us to make them available for their customers, so Keep Dreaming also includes a selection of brain teasers and of course mince & meatball recipes!
There's also a marketing kit with social media tiles and other collateral to make it easy for travel consultants to share Keep Dreaming with their customers.
Suppliers will also find the new magazine to be an ideal way to be front-of-mind once the world's horizons expand again.
The first issue of the new magazine is available now, with full details and links to the marketing materials on the cover page of today's TD.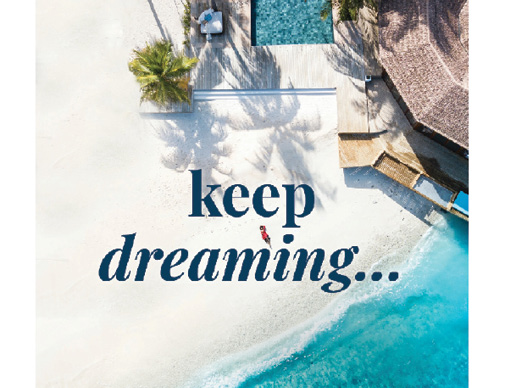 The post Keep Dreaming with TCW appeared first on Travel Daily.
Source: traveldaily