MTA — Mobile Travel Agents recently got together to plan its 10th anniversary of becoming a Virtuoso member at Sanctuary Cove on the Gold Coast.
MTA co-managing director Roy Merricks said there were special events planned in Australia and at Virtuoso Travel Week in Las Vegas in Aug 2018.
"While people traditionally celebrate a 10-year anniversary with tin, I can assure you our 10-year anniversary celebration with Virtuoso will be a 24-carat gold event," he said.
Merricks added that MTA looked forward to continuing their relationship with Virtuoso for many years to come.
Pictured are Virtuoso chairman and chief executive Matthew Upchurch; MTA — Mobile Travel Agents co-managing directors Karen and Roy Merricks; and Virtuoso executive general manager Australia, New Zealand and Asia, Michael Londregan.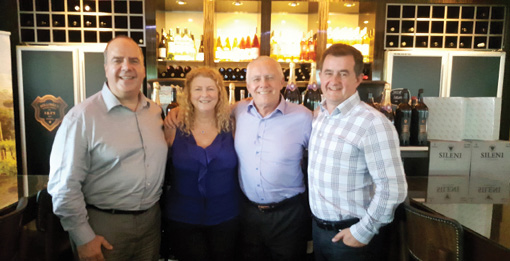 The post MTA's decade with Virtuoso appeared first on Travel Daily.
Source: traveldaily