AIR New Zealand has today opened reservations for flights on its first Airbus A321 aircraft, which will enter commercial service in mid-Nov.
The carrier is investing in 20 Airbus "neo" aircraft – 14 A321neos and six A320neos – to replace its existing Tasman and Pacific A320 fleet as well as to cater for anticipated NZ domestic network growth.
The A321neos will offer 214 seats – 46 more than the current A320s, while the new A320neos will have 165 seats.
Seats at the front of the cabin are designated as "Space+" with 83cm of legroom, while standard Economy has a 76cm seat pitch.
All seats have USB connections in the inflight entertainment system monitors, and there is about 25% more space in the overhead lockers.
A timelapse video of the painting of the first aircraft is at traveldaily.com.au/videos.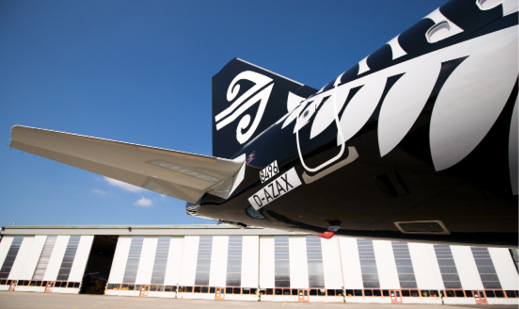 Source: traveldaily