PRINCESS Cruises revealed the details of its 2020 winter program in Sydney yesterday, unveiling two world cruises offering departures from Australia.
Speaking with TD at the launch event, Princess Cruises SVP Asia Pacific Stuart Allison said the line was the only brand to offer world cruises roundtrip from Australia.
"We like to take Australians to places they are probably never going to get to on a typical holiday," Allison said.
Sea Princess will embark on a 106-night world cruise in May 2020, calling into the Arctic Circle and visiting 41 ports across 27 countries including Isafjordur in Iceland and Norwegian visits to Bergen and Geirangerfjord.
Allison attributed the decision to add a trip to the Arctic Circle in 2020 to the preferences of its repeat customers.
"The last time we did that itinerary in 2016 it was hugely popular and we try every year to do a different destination because the repeat rate is so high," he said.
Allison explained 65% of the guests who will do the 2020 world cruise would have previously done all, or part, of a world cruise in the past.
Allison said he was confident demand would outstrip supply and encouraged agents to "get on board" quickly.
"It's a high ticket value so the commission potential is significant."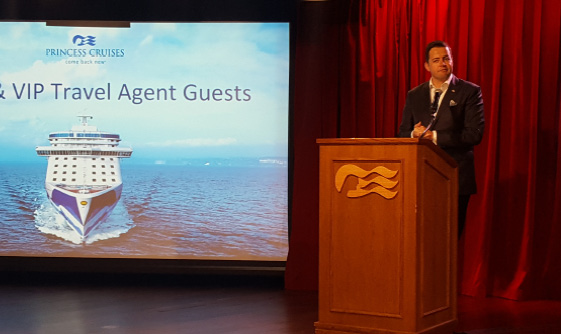 Source: traveldaily