QANTAS Airways has been cited as the top global network carrier when it comes to ancillary revenue per passenger, with the airline's loyalty segment generating revenue of more than $1.5 billion in 2017.
According to the 2018 CarTrawler Yearbook of Ancillary Revenue report released this week by US-based consulting form IdeaWorksCompany, Qantas achieved a "stunning US$98 per member or almost US$39 per passenger" in ancillary revenue, with United the only other traditional carrier in the top 10.
Others in the cohort included LCCs Spirit, WOW Air, Frontier, Allegiant, Jet2.com, AirAsia X, HK Express and Wizz Air, which generally "aggressively seek revenue from checked bags, assigned seats and extra leg room seating," the report said.
Interestingly, QF LCC offshoot Jetstar only generated US$26.92 in ancillary revenue per passenger.
The Qantas strategy was cited as helping reduce risk, with income from the frequent flyer scheme more connected to consumer spending and the banking sector.
Qantas Loyalty generated more than 12% of the airline's revenue.
Other QF ancillary income included $141m from retail, advertising and other property income, while the report cited Qantas internal analysis saying that 35% of local credit card spend is on QF co-branded cards.
CLICK HERE to access the report.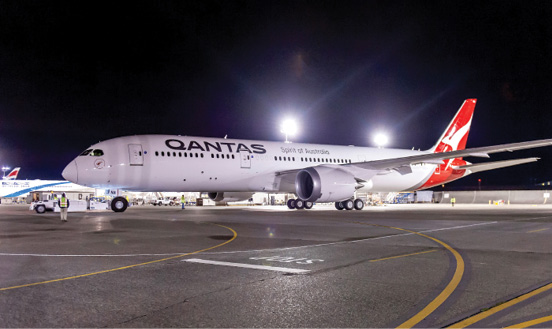 Source: traveldaily