EIGHT agents from Travel Associates were recently treated to a famil to Palm Springs and Huntington Beach in California.
The group experienced sports car driving in Palm Beach and a sunset cruise in Huntington Beach.
Pictured demonstrating the trip's Queen of the Desert theme are Julie Bailey, Lolo Trendell, Merita Geer, Anna Fox, Michelle Lovegrove, Melissa Gray, Lisa McKinley and Brandi O'Brien.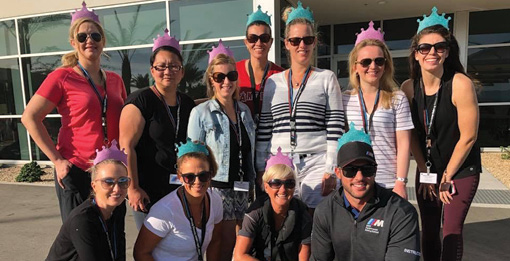 The post Queens of the desert appeared first on Travel Daily.
Source: traveldaily