RAIL Plus has taken a group of Magellan travel agents to experience the impressive new TGV high-speed line between Paris and Bordeaux and enjoy some of France's best wineries.
Leading the voyage was Rail Plus business development manager Richard McKisack, who took the group on a seven-night jaunt from Paris to Reims which included stops at famous Champagne house Veuve Clicquot as well as dropping in on Strasbourg in the historic region of Alsace.
The trip served to highlight the great level of comfort and convenience that the French high-speed rail network offers Australian travellers.
Pictured are Richard McKisack, Rail Plus; Catherine Stone, Rheom Travel; Helmut Peusch, Landmark Travel; Rebecca Dimmer, Maxims Travel; Bronwyn Best, Epping Travel; Leanne Stevens, theTRAVELAGENCY; and Gina Maitland, Alpha Travel.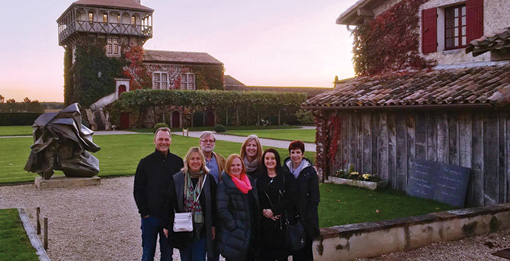 The post Rail Plus on Champagne trail appeared first on Travel Daily.
Source: traveldaily