THEY'VE done it again! Serial inaugural air service testers Luke Chittock, Isabelle Chu and Brian Conway were all onboard Qantas' maiden commercial flight from Perth to London last weekend.
The trio, who also happen to be Perth-based travel agents from Amity Travel (Chittock) and Bonaventure Travel, made the most of the 17-hour history-making service, flight QF9.
They are pictured in the Qantas 787-9 Dreamliner with Captain Lisa Norman (left) and Chittock in his designer Qantas pyjamas.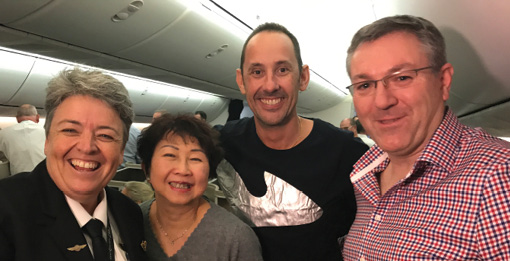 Source: traveldaily