IN A bid to become more inclusive, Silversea Cruises has announced it will offer at least one shore excursion at every port and roundtrip flights in the price of its cruise fares for the upcoming 2022/23 season.
The new offering will apply to cruises departing between Mar 2022 and May 2023, a season that will boast close to 12% more itineraries compared to the previous programs.
These include 315 voyages across all seven continents, calls at 669 destinations in 114 countries, with 61 maiden calls.
"With the inclusion of roundtrip air and transfers, we are further enriching our all-inclusive offering, which is among the most broad-ranging in the ultra-luxury cruise sector," said the line's President and Chief Executive Officer Roberto Martinoli.
The inclusion will also include transfers, while Business class upgrades are also on offer in a number of destinations and on selected voyages, adding to existing included value such as in-country flights on some itineraries, lectures, Zodiac tours and marine equipment hire.
MEANWHILE Silversea Cruises has reorganised its sales territories in Australia which will see Queensland, Western Australia and NT trade partners be managed by Jacqueline Tufala, while NSW and the ACT territories will be headed up by Christine Gardiner, who will also temporarily look after Victoria, Tasmania and South Australia.
Inside Sales Account Manager Jo Bingham will now support a portfolio of travel partners, who will be reached out to individually in due course, while Julie Golding will continue in her role as National Account Manager.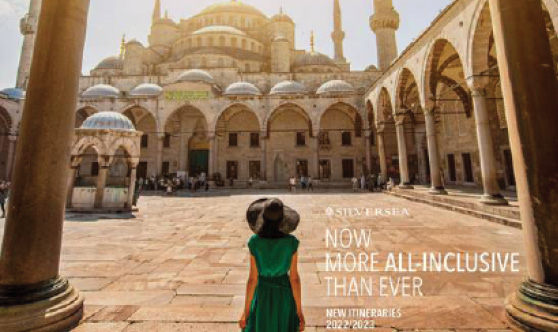 The post Silversea adds even more appeared first on Travel Daily.
Source: traveldaily