SILVERSEA Cruises has become the first luxury line to embark on a complex lengthening of one of its ships, cutting Silver Spirit in two on the weekend as part of a US$70 million overhaul.
At a ceremony in the Fincantieri shipyards in Palermo, Sicily, on Sat, guests watched workers cut the final plates and shift the two sections apart before a new 15m segment was inserted yesterday.
The ship will now be put back together in a process described as "open heart surgery" by Silversea senior vp of technical operations and crewing Andrea Zito.
It will undergo a complete refurbishment of all cabins and public areas before returning to service on 06 May with an extra 34 suites and several new dining options on offer.
"It's not like cutting a slice of bread… this is a very delicate operation," said Zito, of the process that will involve more than 450,000 hours of labour by its completion.
Zito is pictured, right, with Silversea vp of fleet operations Christian Sauleau and chief marketing officer Barbara Muckermann, while below is Silver Spirit in two pieces.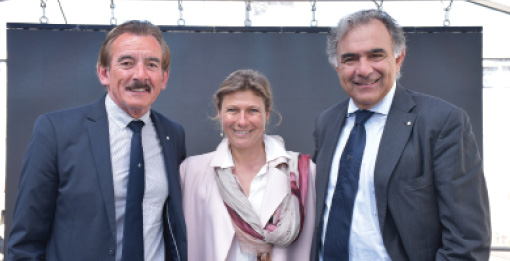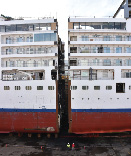 The post Silversea splits Spirit in two appeared first on Travel Daily.
Source: traveldaily