THE Singapore Tourist Board (STB) chose Sydney as the location for its weekend Inside Out 2017 creative showcase on the back of continued growth out of the Australian market.
Latest statistics from the STB show that Australia remains Singapore's fifth largest int'l market for in-bound visitors.
STB ceo Lionel Yeo, pictured, said he expected further growth from Australia with Qantas adding capacity in 2018.
"With Qantas returning the Kangaroo Route to Singapore instead of Dubai, the extra capacity from an A380 will bring more people to Singapore."
With 70% of Australians choosing Singapore as a stopover destination, Yeo said this was something the STB encouraged.
"We promote the idea of a stopover as a convenient way to explore Singapore."
Yeo said the Inside Out event, which previously had been held in cities including London, Beijing and New York, was about promoting the Lion City as an arts and culture hub.
"Aussies really enjoy the culture side of Singapore – Australia was a top three source market for Art Week, F&B is strong, the F1 night race is popular, in part because of Daniel Ricciardo," he said.
Inside Out featured a number of artistic displays, including musical performances, films and a variety of food and beverage outlets.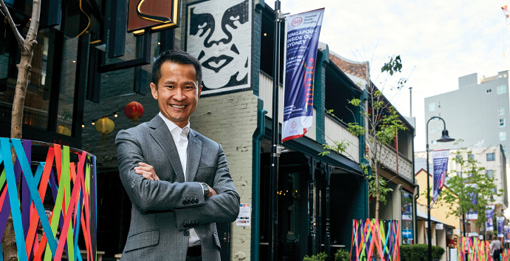 The post Singapore eyeing Australia appeared first on Travel Daily.
Source: traveldaily