SPENCER Travel has welcomed another staff member to its Diamond Club, an honour for staff who have served the business for 10 years.
Team member Belinda Ward this week became the latest addition to the club and was given a sparkling one carat diamond to mark the occasion.
"The travel industry can be transient, so I wanted to put something in place that acknowledged the value of their loyalty," said group founder Penny Spencer.
"I love diamonds, so the Diamond Club was born.
"I am thrilled that Belinda is the eighth wonderful member of that exclusive club."
Ward said she had loved the past 10 years spent working at Spencer Travel.
"I work with such a dedicated and loyal team, plus we always have much more fun in the office than we probably should," she said after receiving her diamond.
"I'm thrilled to join Penny's Diamond Club."
Pictured are Diamond Club members Tina Killeen, Penny Spencer, Angela Pattaro, Louise Brown, Belinda Ward, Lisa Allan, and Lynn Eaton.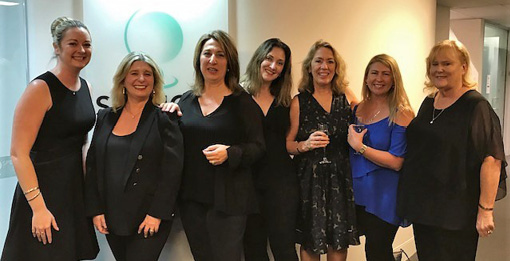 The post Spencer's Diamond Club appeared first on Travel Daily.
Source: traveldaily