SINGAPORE Airlines and Lufthansa have lodged a request with the Australian Competition and Consumer Commission which aims to include Scoot in their wide-ranging collaboration agreement (TD 20 Oct 2017).
The pact, last year touted as one of the biggest ever commercial deals for Lufthansa in Australia, allows coordination of operations between Singapore Airlines' home markets of Singapore, Australia, Indonesia and Malaysia and Lufthansa's home markets of Germany, Austria, Belgium and Switzerland.
A "minor variation" to the deal has now been sought, in order to include Singapore Airlines' wholly owned low-cost long-haul offshoot Scoot.
Scoot currently operates four routes between Australia and Singapore, one of which – the Gold Coast – is not currently served by Singapore Airlines.
The application notes that the joint venture agreement currently applies to SQ, LH and certain subsidiaries including SilkAir, Swiss International Air Lines and Austrian Airlines – but Scoot was not originally part of the deal.
The carriers noted that Scoot's new flights from Singapore to Berlin (TD 21 Jun) fall within the geographic scope of the deal, and they would like to "explore the potential for coordination of pricing, sales, marketing and inventory management and revenue sharing between them" in a way that includes Scoot.
The application insists that the proposed variation is minor because the corporate groups involved will not change, and nor will the nature of the authorised conduct or the geographic regions subject to revenue sharing.
The ACCC said it expects to make a decision about the proposed variation this month.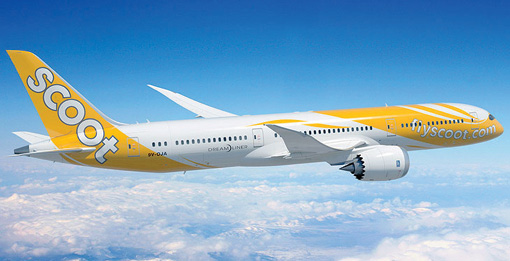 Source: traveldaily