HOTELS across Hawaii enjoyed a robust first quarter 2018, with the state's Hotel Performance Report released by Hawaii Tourism Authority indicating a 9% bump in revenue per available room (RevPAR), to US$243 per night, compared to the pcp.
Average daily rates increased 7% to US$293 and occupancy levels rose 1.5 points to 82.9%.
All classes of Hawaii's hotels, from luxury to economy, achieved RevPAR growth.
The report comes as arrival data showed a 9.4% improvement in total visitor during 1Q, rising to 2.478 million.
Visitor arrivals from Australia spiked 5.4% year-on-year to 67,728 during the period, and by nearly 11% in Mar alone.
The average daily spend by Aussies was also higher (3.1% to US$289 per person) 1Q compared to the year earlier.
"Spending increased for lodging, transportation, & entertainment and recreation, but declined for shopping," HTA reported today.
Fuelled by an increase in direct flights between Auckland and Honolulu, New Zealand visitor numbers soared 29.1% during the quarter, including a whopping 43.2% during the month of Mar.
MEANWHILE, HTA's Honolulu-based vp for marketing & product development Leslie Dance will exit the tourist board on 15 May.
Dance relocated from the US mainland to join HTA in Jan 2016 to lead the organisation's five-year strategic plan.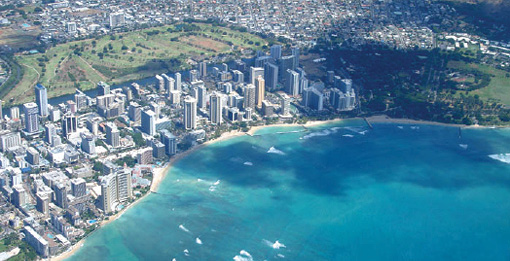 Source: traveldaily