TOURISM Australia (TA) Managing Director Phillipa Harrison this morning formally opened Australian Tourism Exchange 2022 – the first time Australia has been showcased in person to buyers from around the world in over two years.
More than 1,300 delegates are attending the event at ICC Sydney this week, including around 550 international buyers – and in a welcome reflection of normality the "bump-in" for the show had to be shortened because the convention centre was so busy.
Harrison cited figures showing that with the full reopening of borders, as at 01 May Australia was already back to 42% of 2019 international traveller arrivals, but noted that the growth was currently constrained by aviation capacity which is a key focus for governments and airports across the country at present.
"The flights are full, there's lots of demand and it's great to see airlines responding to that – it's a crucial piece of the recovery puzzle," Harrison said.
After an initial rush driven by VFR traffic, bookings have slowed in line with the "natural sales dip in the winter period," but Harrison said there was really good business building for the second half of the year, when about 60% of pre-COVID inbound capacity is expected to be flying.
Standout markets include Singapore, where flight bookings to Australia are up 59% compared to the same week in May 2019, while the UK is back to about 65% of 2019 volumes.
Harrison noted recent TA consumer research which found "the world now believes there has never been a safer time to travel to and around Australia," while also mentioning the intriguing new Digital Nomad customer segment, bookers of extended stays in Australia who work remotely while they're here.
MEANWHILE the Tourism Australia MD also confirmed that post-pandemic, the organisation's focus will firmly shift back to driving inbound tourism, rather than the domestic elements which featured during COVID-19.
"We have some great legacy programs in the domestic market," she said, including a public relations presence.
However while the domestic version of the Aussie Specialist Program will also remain in place, "really our job and focus now is about rebuilding inbound tourism," Harrison told TD.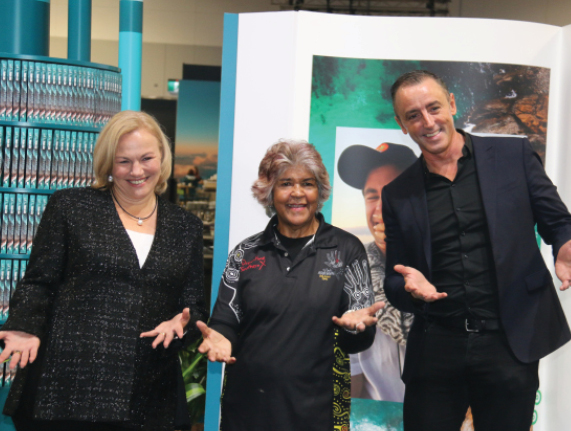 The post TA welcomes travel's return appeared first on Travel Daily.
Source: traveldaily